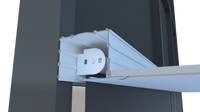 Perimeos | Concealed Blind Recess
Everyone agrees that good blinds and curtain tracks should be hidden. Designers are creating visually stunning ceilings where the window furnishing hardware is neatly concealed in a recess.  But detailing this in a gorgeous CGI roomshot and actually constructing it are two entirely different things.
Shop Here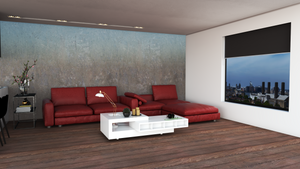 Perimeos for Blinds
Designed to accept most types of roller blinds thanks to its generous width.  Perimeos incorporates a simple Speed Clip mounting bracket which allows blinds to be installed without drilling or mess. Saving time, money and removing the dilapidation issues usually associated with drilling holes in your facade.
Shop Here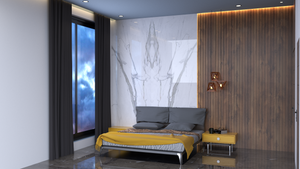 Perimeos for curtains and tracks
Curtains can easily be accommodated within Perimeos.  In addition to the generous width of the primary recess, a further curtain track profile can be added to allow for two curtain types at the windows; e.g. sheers and blackouts.
Shop Here